---
Coaching Programme
---
Coaching at the club is undertaken by Craig Amison-Smith, Bev Woodcock and Jeremy Wood. Bev and Craig run the beginners and returnee courses for adults and also offer individual coaching. Craig and Jeremy run the junior coaching sessions. Jeremy has undertaken one-on-one advanced coaching and group coaching to team players. Craig, with the assistance of Jeremy Wood, is the main club coach for the junior coaching programme, but also offers coaching to adult improver groups and one-to-one for individuals.
Craig and Jeremy's regular coaching
Weekly classes for 5-10 year old, Wednesday 4-5 pm
Weekly classes for 11+ year old, Wednesday 5-6 pm
Weekly classes for Adults, Wednesday 6-7 pm
individual coaching by arrangement
For details, costs and bookings, please contact Craig.
Craig Amison-Smith, the club junior coach, will be at the courts 10am to 12 noon each Saturday morning (weather and club matches permitting) to give junior members the opportunity to play tennis with their peers, and with Craig, in order to put into practise the skills they learn at the coaching lessons, or just to play and enjoy tennis.
Craig also offers one-to-one or group coaching for juniors and adults.
For more information on Saturday morning play, contact Craig on 01235-534039 or email him at craig@abingdontennisclub.com. Alternatively, turn up on Saturday mornings and speak to him at the club.
Bev Woodcock and Craig Amison-Smith are running a pay and play coaching session following on from their recent coaching course. Coaching runs from 7.30pm to 9pm. The course is open to both members and non-member. The cost is £5 for members and £8 for non-members.
If anyone is interested, then they are welcome to come along. For more information, contact Bev Woodcock Tel:01235-530904, email: bev@abingdontennisclub.com .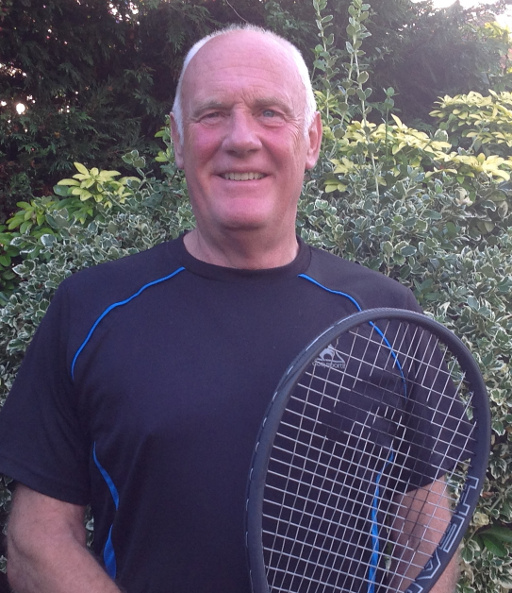 Bev Woodcock became a LTA qualified coach in 1988 and a qualified badminton coach since 1976. He is also a qualified tutor/assessor/verifier up to Level 2 Badminton Coach. Bev has been a member of the club since 1991 and started the Beginner/Returner tennis course at Abingdon in 1995. The course (see above) has proved popular and successful in recruiting new members and he has organised and run it every year since, with many players returning in successive years. His expertise is in teaching adult beginners and he provides group or individual lessons. Contact him on Tel: 07765-932760 or email bev@abingdontennisclub.com.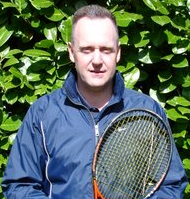 Jeremy Wood:. Jeremy has been an LTA licensed coach since 2004. He has a long association with Abingdon LTC and he is a member of the Men's A team and has also played at county level for many years. He has coached at clubs and schools in Hampshire and Oxfordshire. His experience covers group and individual coaching of adults as well junior programmes (including mini tennis).
Jeremy Wood and Bev Woodcock can offer advanced one-on-one coaching to club members. If you are interested, then contact Jeremy by email on jeremy@abingdontennisclub.com or Bev, Tel: 01235-530904, email bev@abingdontennisclub.com.




For the past 6 years Craig has been running a Saturday morning pay and play session for juniors. This started with very few juniors, but now is able to provide the club with enough juniors to allow ALTC to enter teams in local Junior LTA sanctioned competitions with a good level of success. Most of these juniors had not competed in any tennis competitions before.
He undertakes primarily coaching of both junior and adult beginner and returnees. He works with Bev Woodcock at the tennis club with the very successful Friday evening beginners and returnees course. He also coach at the White Horse Tennis and Leisure Centre where he is in his third year running an adult coaching course. He also provide coaching cover for adult improves and advanced sessions as well as junior improver groups at the Centre.
He is a very committed and able coach. He says "My aim is to get as many people playing tennis in and for Abingdon as possible."
Craig offers one-to-one coaching and the following coaching courses:
Mini-tennis for 5-10 year olds (Mini red, orange and green)
Junior coaching for beginners and improvers
Junior squads
Adult improvers
If you want to contact Craig about coaching at Abingdon, then either email him at craig@abingdontennisclub.com or phone him on 07719 599582.
The club coach, Craig Amison-Smith, offers a racket restring/regrip service. For details, click on the Restring Service button to the left.